Brand new at 3DW is an Odroid N2+ rackmount in a number of variations and combinations. Using the 10″ rackmount as an example, the two available variants will be presented
Passive ventilation variant
The Odroid is mounted on the rackmount. Air can flow through the ventilation opening from the front and bottom.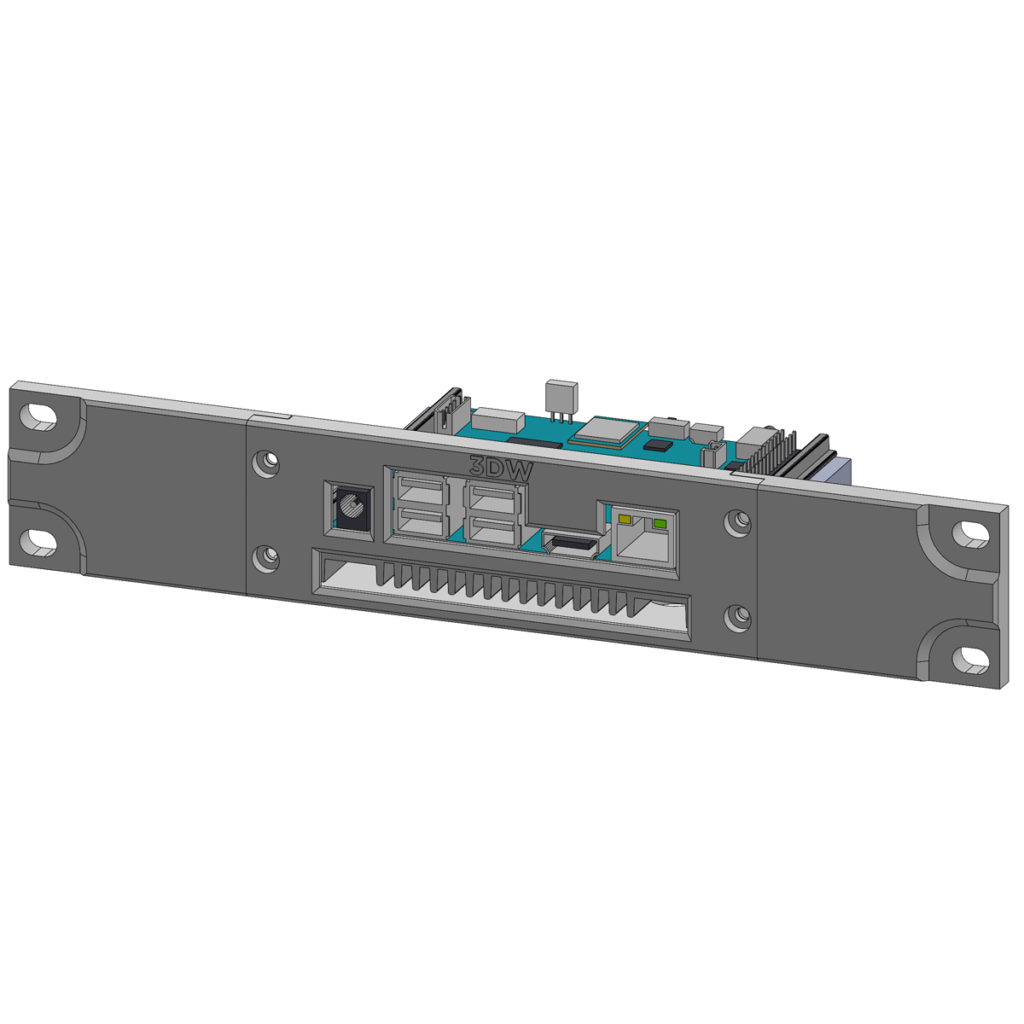 Active ventilation variant
The Odroid's base holder is extended by a fan unit for 2x 40x40x10 fans. The passive ventilation base holder is incompatible and cannot be upgraded because the active ventilation base holder does not have ventilation openings in the bottom. This creates a ventilation tunnel and the cool air is sucked in at the front, guided along the cooling fins of the Odroid and blown out at the back.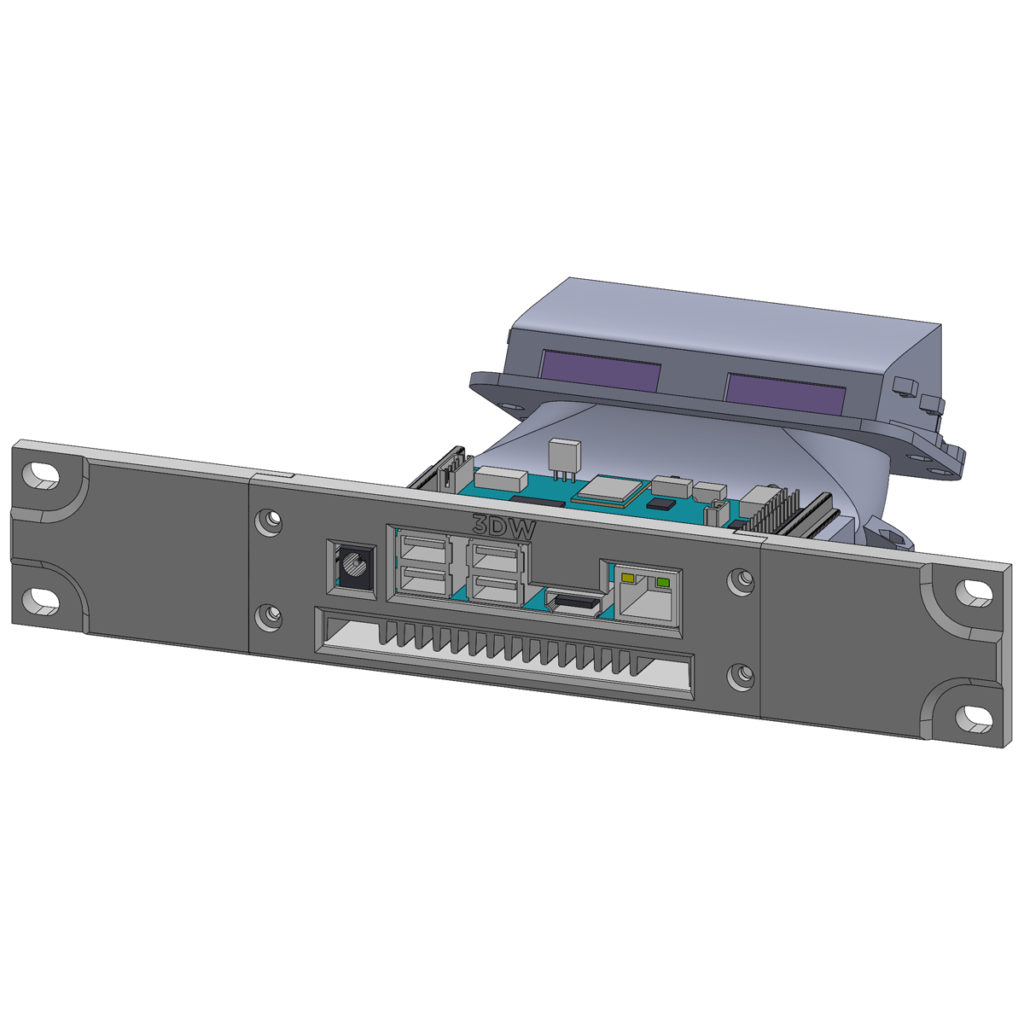 Some shots of the "active ventilation" variant:
More:
At the base holder and fan module there are some eyelets for 2,5x100mm cable ties to fix the cables of the fans. The fans can preferably be supplied with power via the pin header of the Odroid